Three Easy Ways to Get Answers from a Top Note Buyer
For expert, free advice about finding a note buying company and understanding the process for selling a mortgage note, watch the video "Should I keep or Sell My Mortgage Note" on the home page
To get a quick overview on how to get cash for your note from a mortgage note buyer, view the information below or click on "Articles" in the upper right corner of this page
To obtain an offer and sell your note to the best note buyer, click on the blue rectangle right below this line and complete the online form
Why Sell A Mortgage Note
You are holding a mortgage note (also known as a Real Estate Note or Deed of Trust Note) but need cash now for:
Reducing credit card or other debt
Retirement expenses
Paying medical bills
Starting a business
New investment opportunities
Settling an estate for your heirs

Maybe You Just Want To Simplify Your Finances and Not Worry About
Tracking payments, insurance, and property tax payments
Bankruptcy or job loss by the note payer, resulting in a default on the note
Destruction of property

Experience & Integrity For You To Sell Your Note Quickly
Contact us with information about your property and with details about your mortgage note or deed of trust note.
Receive a response within a few hours directly from the note buyer at Seascape Capital.
With your approval of the quote that we offered, we request a small amount of paperwork.  We pay for document review, the property valuation, and any title work that is needed, along with other expenses.
Generally, you receive your funds within 4-5 weeks from the start date.
No closing costs, fees, or points in the sale of your note, as we pay for everything.

We Can Assist You With Selling Mortgage Notes on Nearly Any Type of Property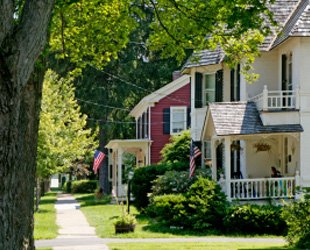 Houses
Townhouses/Condos
1-4 Family Units
Mobile Homes
Office
Retail Apartment (5+ family units)
Industrial
Developed Land (utilities like power and water either on the property or up to the property line) of 40 acres or less
Frequently Asked Questions
What is a mortgage note buyer?     It is a company that can assist note holders by buying all or some of the payments on their owner-financed mortgage note.  By the way, it is the same as a real estate note buyer, deed of trust buyer,  note investor, or simply mortgage buyer.
Is there a difference between a deed of trust and mortgage?    Yes, but for most note holders, it is not really material.  Most often, mortgage notes are created in states known as judicial while deed of trust notes are created in non-judicial states.  The difference mainly applies if there is a default and a need to foreclose on a property.
How long does it take to sell my real estate note?  While it can vary depending on a variety of factors, the normal time frame is about 4-5 weeks from starting the process until funds are transferred to you, the note holder.
For more information on the value of your mortgage note from the nation's premier real estate note buyer and a free no obligation quote, call today at 1-800-634-4697 or fill out our easy quote form.